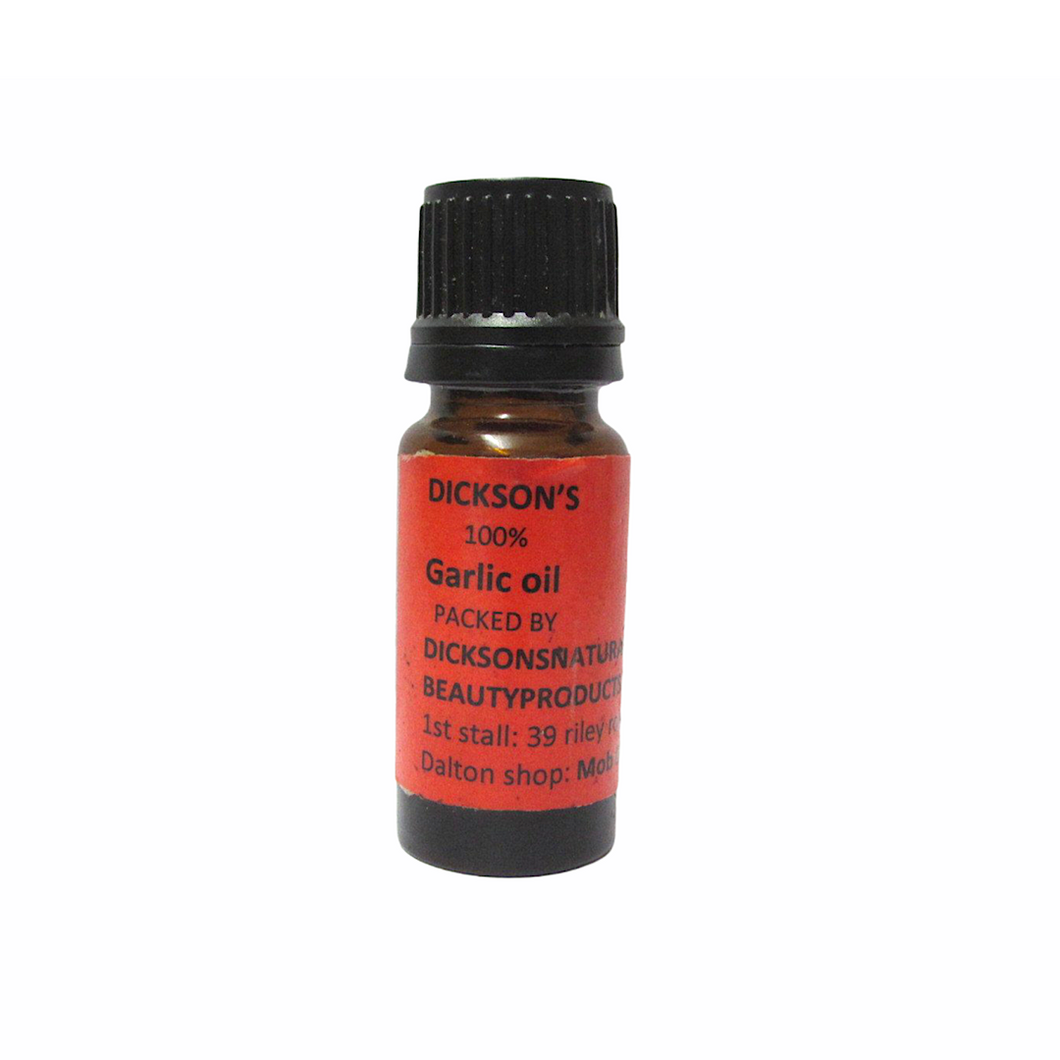 Dickson's GARLIC ESSENTIAL OIL (10ml)
Garlic works wonders of the whole body.
Garlic oil is a rich source of sulfur, vitamin E, vitamin C, vitamin B1 and vitamin B6, which are all important nutrients needed for faster hair growth and improved scalp health. It also prevents breakage and strengthens hair roots.
In addition, it aids in lowering high cholesterol, reducing high blood pressure and supporting a healthy immune system.
Essential oils can be burnt in an oil burner or used on your skin & hair.
Please Note
YOU MUST DILUTE essential oils before use. 

As essential oils are strong concentrates, you will only need a few drops.
Please do a patch test first.