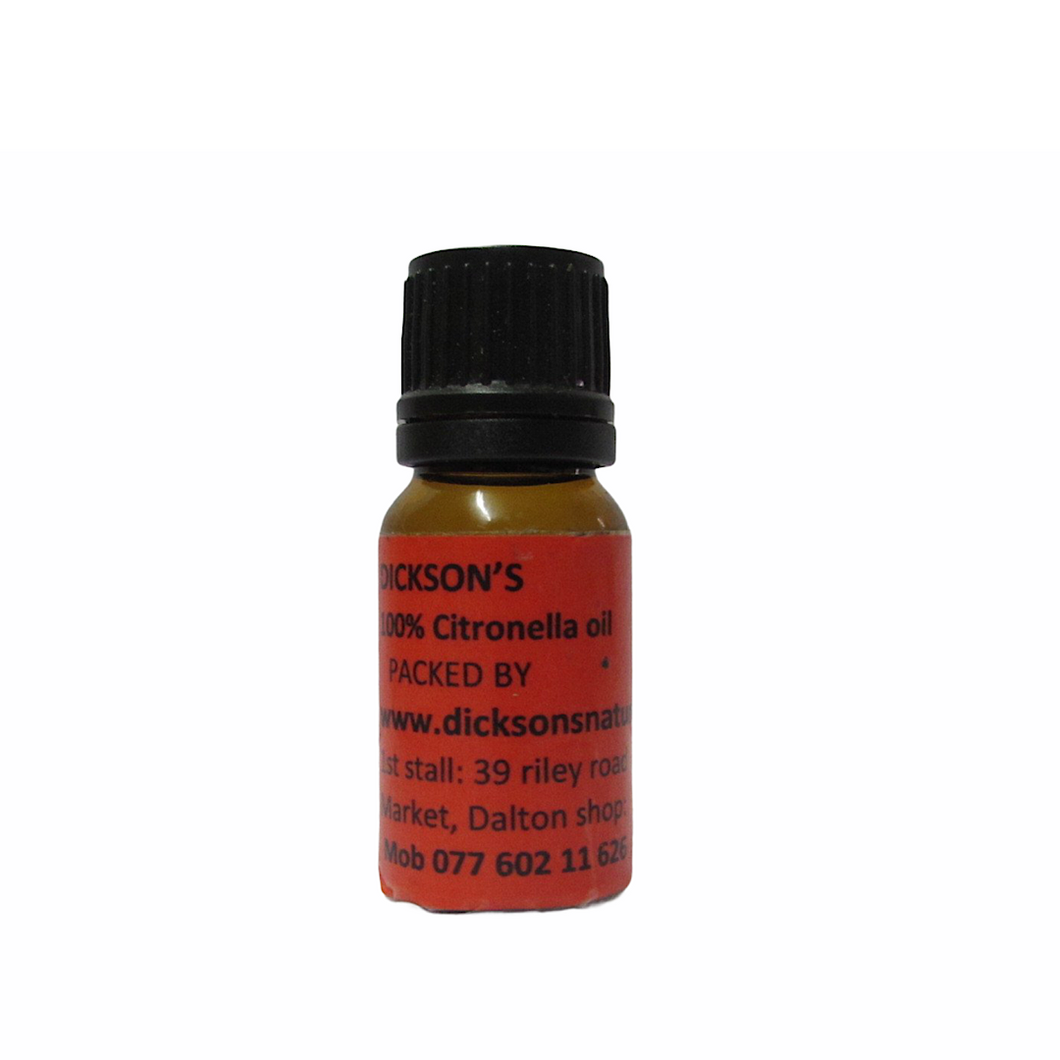 Dickson's CITRONELLA ESSENTIAL OIL (15ml)
Citronella Essential Oil
Great for repelling insects plus has a wonderful scent!  Can be used in oil burners with a little water to repeal mosquitoes and other insects.
Essential oils can be burnt in an oil burner or used on your skin & hair.
Please Note
YOU MUST DILUTE essential oils before use. 

As essential oils are strong concentrates, you will only need a few drops.
Please do a patch test first.