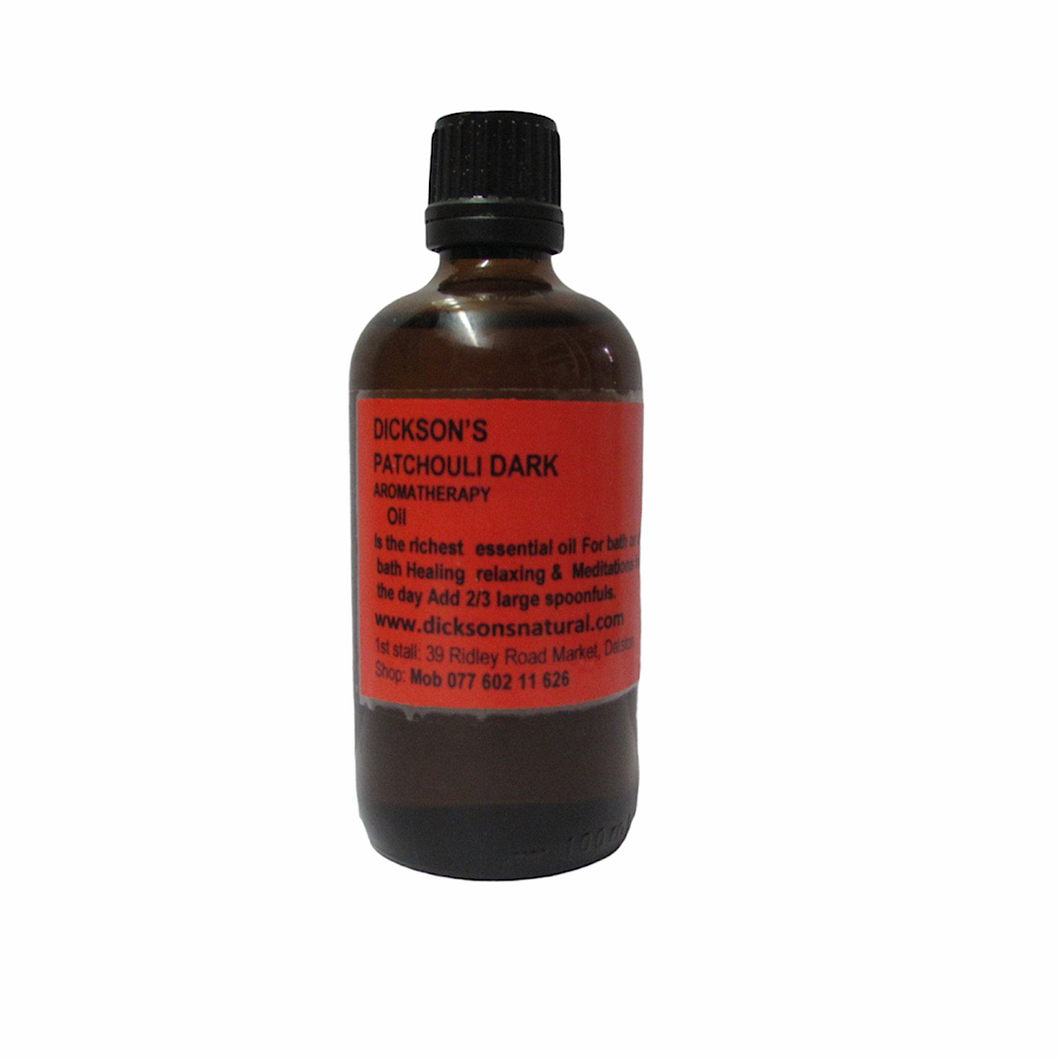 Dickson's AROMATHERAPY OIL, PATCHOILI DARK (120ml)
Regular price £12.00 Sale
It is used to treat skin and hair problems, such as dermatitis, eczema, acne, dry chapped skin, dandruff, and oily scalp. It also has wound healing and scar reducing properties. 
Patchouli oil's anti-fungal properties make it useful in treating athletes foots and it has the power to alleviate inflammation that is due to an infection.
Also excellent for aromatherapy.