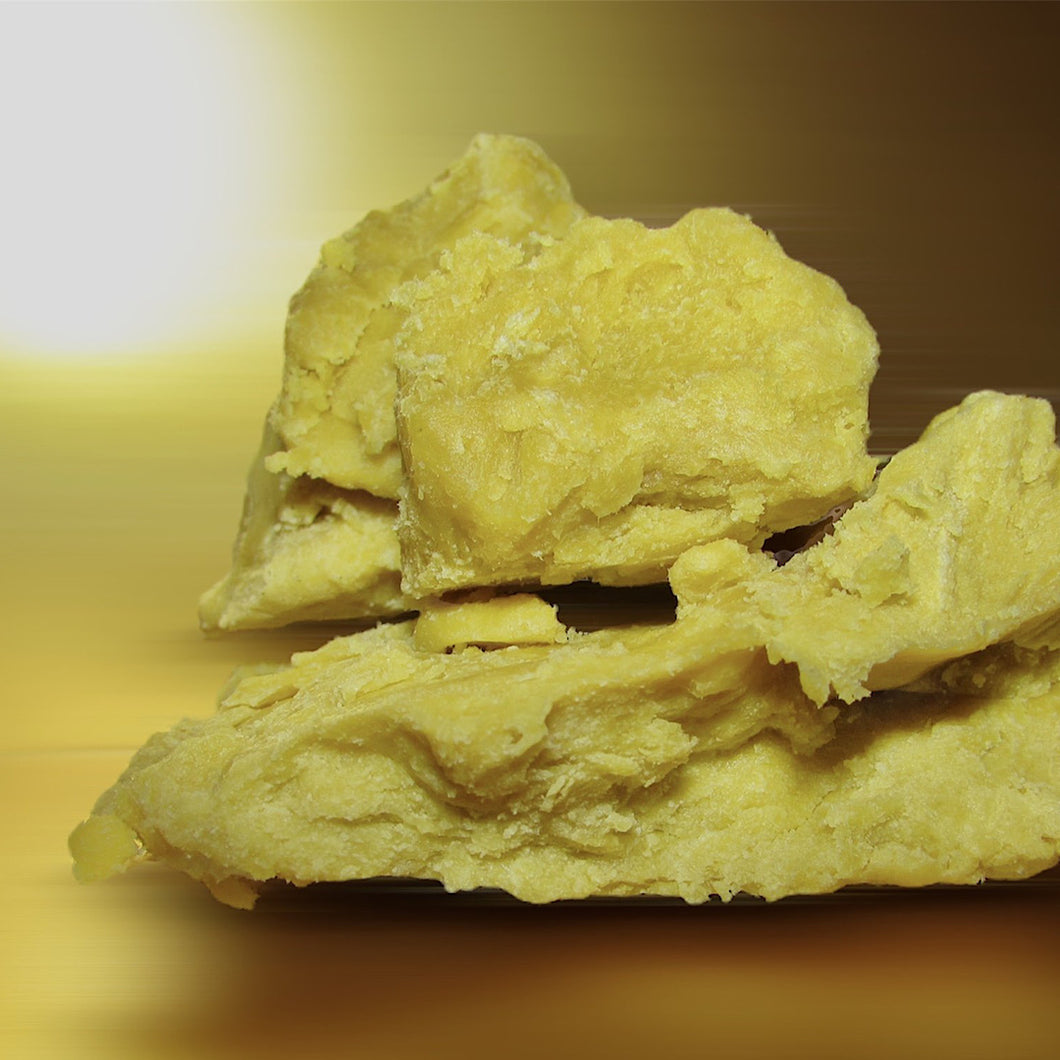 Dickson's 100% PURE SHEA BUTTER YELLOW per/100g
Yellow Shea butter unrefined from Ghana. Yellow Shea is lighter than the white one and has a shiner finish. 
The concentration of natural vitamins and fatty acids in Shea butter makes it incredibly nourishing and moisturizing for skin. Great for those who very dry and irritated skin as well as a moisturizer for the hair. Can also be used to cook with.