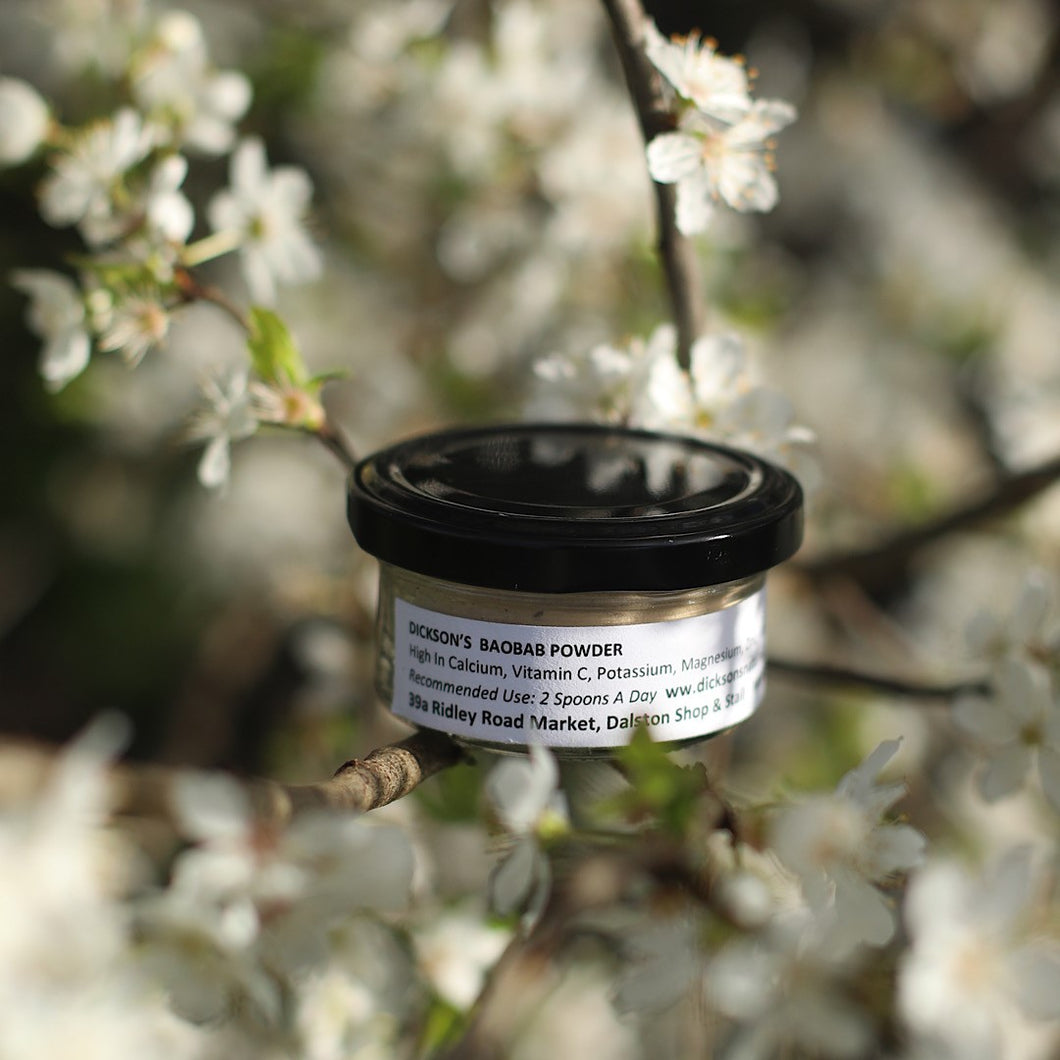 Dickson's 100% BAOBAB POWDER (100g)
Baobab Powder is high in Calcium, Vitamin C, Potassium, Magnesium, Zinc, Vitamin A, Thiamin, B6, and Bioflavonoids.  As well as rich in vitamin b6 and vitamin b3 which has been linked to increasing progesterone, balancing estrogen. 
This makes the perfect health supplement!
Recommended use: 2 tablespoons a day incorporated into a meal, bake, juice or smoothie!
Ingredients: Fine Baobab Powder 100g in glass jar